Dr. Lieberman has practiced dentistry in the Philadelphia area for over two decades. He has earned a remarkable reputation as one of the Philadelphia area's leading dental health care experts.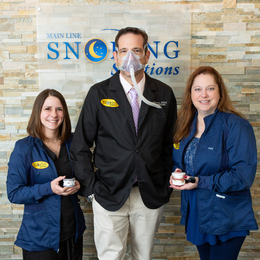 Recently, Main Line Snoring solutions was featured  in Suburban Life Magazine for Dr. Lieberman's innovations in Sleep Apnea Therapy treatment. You can read the full article below.
Dr. Lieberman offers full general and cosmetic dentistry services at his practice, Bryn Mawr Dental Arts. Many patients also seek him out for something other than improving their dental health and smiles however. Dr. Lieberman effectively treats patients for their sleep-related breathing disorders known collectively as obstructive sleep apnea, or OSA.
To learn more, give us a call at (610) 527-6704. We'll be happy to speak with you about our sleep apnea care. Relief is closer than you think.